In India, where there are still many areas where children don't go to school, Art of Living Schools aim at empowering, bringing smiles and spirit of celebration to the children from low socio-economic backgrounds by providing free quality education.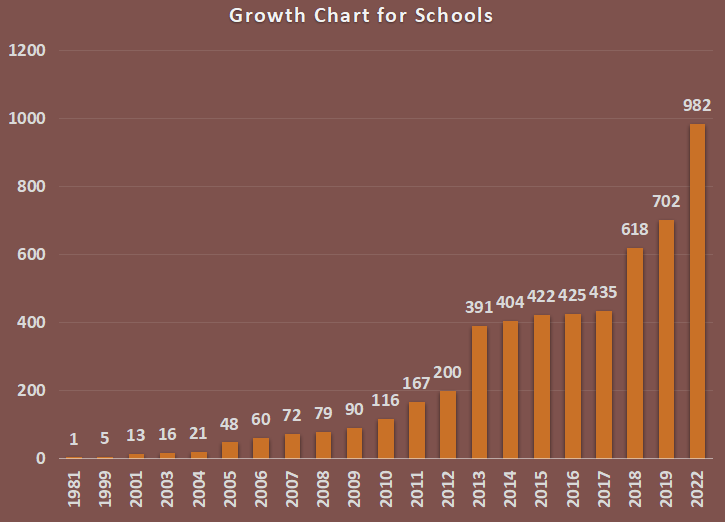 Today, Art of Living Schools initiative has touched more than 80000+ young souls in 982+ schools across 22 states of India in the slum, tribal and rural belts where child labor and poverty are widespread. ( Read More )
And this is still just the beginning for us.
Art of Living Schools currently function in two formats- Sri Sri Gnan Mandir Schools (SSGM) and Sri Sri Bal Vidya Kendra (SSBVK).
1.     Sri Sri Gnan Mandir Schools (SSGM)
These are schools providing primary and secondary education from LKG to Class X. These schools focus not just on academic growth of the child but also on value based nurturing. Aiming at holistic education, a host of extracurricular activities are a core part of these schools' regime.
2.     Sri Sri Bal Vidya Kendra (SSBVK)
These schools are based on feeder formats. Catering to children of age group 3-5 years, the schools act as agents to channelize children at their very tender ages. The idea is to make impart moral and cultural values at the right time. This 2 hours- 5 Days a week format is gaining popularity among rural Indian parents.