Priyanka N
It was on 21 October, 2011 that the maiden voyage of the Namma Metro in Bengaluru saw 21-year-old Priyanka N piloting the train. As the first technical diploma holder from her village, Priyanka has been using her newfound recognition to promote education. "My village people are so proud of me that they are now willing to listen," she says simply. And with her encouragement, 14 children from her village joined the Ved Vignan Maha Vidya Peeth (VVMVP) Rural School, only three bus stops away from Priyanka's small village on Kanakpura Road, on the outskirts of Bengaluru.
"The facilities provided for students here include free education, transportation, uniforms, books, stationery, and mid-day meals. This and a good teaching faculty makes the entire enterprise really helpful for students," says Priyanka.
Now a celebrity in her own right, Priyanka has returned to her school to motivate the students.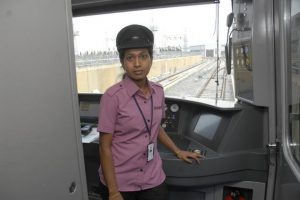 After graduating from VVMVP, Priyanka enrolled in the APS Polytechnic to get a technical diploma. One month into the course and she found that she was having difficulty with the English medium. But as she says, "The teachers from VVMVP extended their help to ensure a smooth transition for my graduation. My headmaster gave me four grammar books — one for vocabulary, a dictionary, and two books on grammar. I studied those books."
In a short time, Priyanka gained a substantial command over the English language, enabling her to become one of the toppers at APS Technical College.
From a student to a local celebrity and still "learning every day," Priyanka, who is now a technical engineer there, may be blazing trails and an inspiration to many but what matters as well is the fact that rural development via education also creates a platform for the empowerment of girls.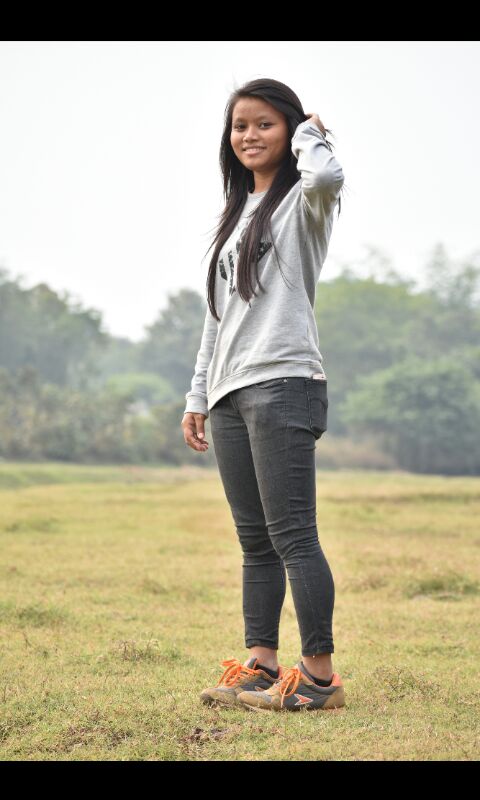 Ridalin Lyngdoh Lyngkho
Ridalin Lyngdoh Lyngkho was born in Meghalaya in the north-east region of India. Her mother died when she was two months old and father died when she was six. After loss of both parents, her relatives adopted Ridalin and her brother and sister. She grew up in an environment where selling children for labour and prostitution was a common practice. Her own brother worked in a coal mine.
Ridalin came to the Bangalore Ashram in 2009 and joined the Ved Vignan Maha Vidya Peeth school. She showed signs of being a brilliant student since her early days in school. Her talents were recognized and nurtured by the teachers. Apart from studies, Ridalin also exceled in extra-curricular activities. She joined Taekwondo coaching in school and went on to represent Karnataka at National competitions. Ridalin passed her SSC exam in 2015 with a distinction score of 84.8%. She joined Amrit Bharathi Higher Secondary School in Mangalore and completed her 12th Standard again with distinction, this time with a higher score of 91.5%.
Ridalin aspires to become an Architect one day and to give back to the community that supported her in tough times. Her aim is to eradicate smoking, drinking and child marriage. When asked about how education has changed her life, she says, "If I had stayed back in Meghalaya I would have been married at a young age whereas here I got education and now I feel that I can achieve something in life."
Ridalin has great potential to make a difference and set an example for children from her community. She has already secured admission in Sri Sri University (SSU) in Bhubaneshwar, Odisha, having secured the required score in The National Aptitude Test in Architecture (NATA) exam.